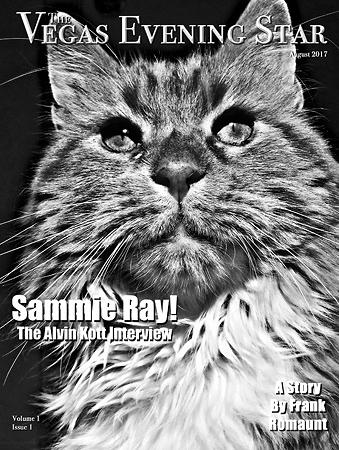 Interviewed by Alvin Kott for The Vegas Evening Star, a talkative feline named Sammie Ray discusses his five-year odyssey of living on the streets of Northeast Kansas City, Missouri. Despite a life filled with tragedy and misfortune, Sammie Ray endures and is ultimately rescued.
Click Image for Purchase
Click "Reviewed By" below, for complete review
"...Sammie Ray's life story, starting as a kitten with his mama and siblings (simply named One, Two, Three, Four and Five) to surviving hardships on his own, finally leading to his adoption into a wonderful family, is heart wrenching. His courage and acts of love, especially with regards to his feline family, are lessons many humans could learn from."